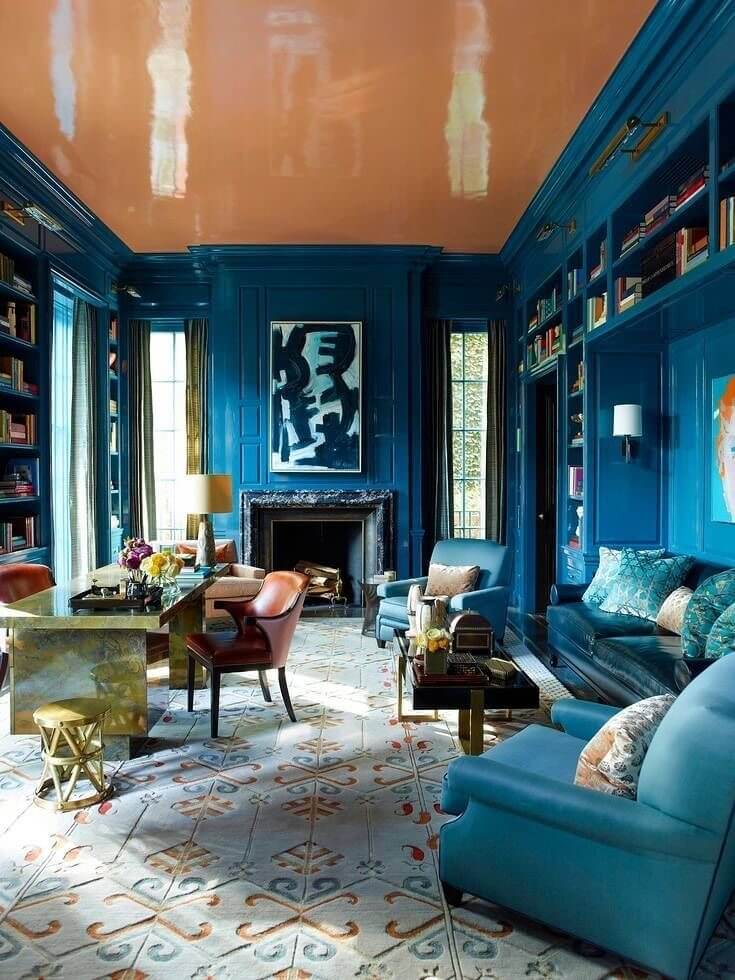 I think every room needs a hit of something glossy. Texture within an interior scheme is just
as important as colour or pattern. To me, there is nothing cooler than a lacquered console on a
grass cloth wall. The same can be said for the opposite, a lacquered wall with a rustic,
reclaimed console. I love the contrast of smooth and rough in an interior and I believe that
every successful scheme needs to incorporate this.

---
Adding a bit of lacquer or gloss into any space adds an instant element of glamour and fun. I
love the idea of gloss on a piece of furniture or even bolder, on joinery, woodwork or the
ceiling. Deep, rich jewel tones like emerald green and auberge are excellent hues to explore
going glossy with. Equally, I love pale tones like sky blue and soft pinks in full gloss. At the
end of the day, it is all about the play on finish and texture that elevates a room to a higher
level.