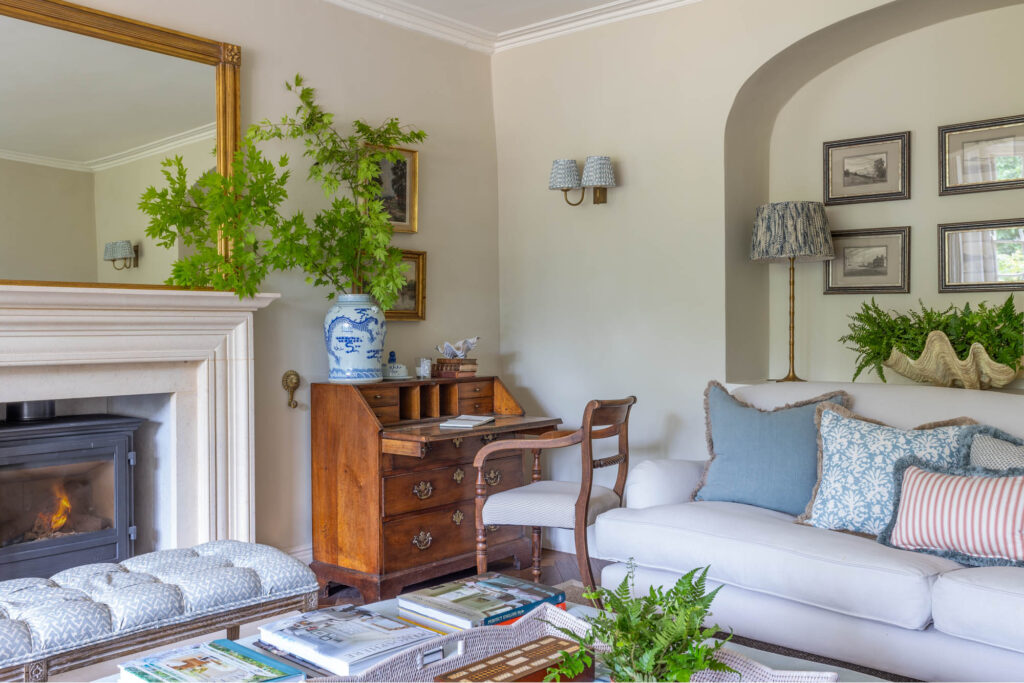 When it comes to your home design, it's difficult to know where to start. Choosing a stylish and timeless look can be overwhelming with so many varying styles. Fortunately, there are a few tips and tricks that top interior designers within the design industry use to create beautiful, professionally designed homes. 
By understanding some basic principles, you can begin to create a home that looks like it was designed by one of the best in the business.
From understanding basic design principles to creating a cohesive colour palette, this design guide will help you create a home that looks like it was designed by some of the top residential interior designers.

Top Interior Designers: What to Look For
When it comes to designing your home, it's important to find the right interior designer to help you create the perfect look. With their experience and expertise, they can collaborate with you to design a space that is both aesthetically pleasing and functional, interpreting your vision and bringing it to life. When choosing a residential interior designer, there are a few key things to consider. 
First, look for a designer who has a portfolio of work that you admire and reflects your design style. A good designer should be able to show you examples of their work and explain the design process they used to create any space they have designed and their overall approach. 
It's also important to find a designer who understands your vision and can work with you to create a space that reflects your unique lifestyle and personality.
If they have reviews from past clients, this can give you an idea of how they work and if it's in the style of what you are looking for. With the right designer, you can create a beautiful and unique space that you'll love for years to come.
Design Principles for Creating a Professional Look
When it comes to creating a professional look in your home, there are a few key design principles to keep in mind. Top interior designers have been using these principles for years to create beautiful, timeless spaces.
The first principle is to create a sense of balance. This means that the elements in the room should be balanced in terms of size, shape and colour. The elements of a space should complement each other to create a unified, timeless look and mixing pieces of different styles can create a unique space that does not adhere to current trends.
Another principle is to create a sense of contrast. This means that the elements in the room should be different from each other in terms of colour, texture and pattern. For example, if you have a neutral sofa, you could choose a bold rug to add contrast to the room. 
My best advice for a starting point in a room is to pick an element, whether a cushion fabric, rug, or even artwork with a few different colours in it that you love. In order to create a unified yet classic look, pick out colours from this piece to create the colour palette for the room. 
How to Incorporate Color and Texture into Your Home Design
Colour and texture are essential elements to creating a beautiful and inviting space. Colour can be used to evoke a mood, while texture can add depth and interest so it's important to incorporate both into your design. 
When selecting colours for your home, consider the mood you want to create and how you would like your space to match. For a calming atmosphere, opt for neutral colours like browns and whites. For a more vibrant look, choose bold and bright colours that you can incorporate through paint or patterns. 
You can also use colour to create a sense of balance in a room. For example, if you have a lot of furniture in a room, you can use a lighter colour on the walls to create a sense of openness.
Texture can be used to add visual interest to a room and create a sense of depth. For example, you can use textured wallpaper to add a unique look to a room or use fabrics like velvet blends or linen through furniture or window treatments.
By following the advice of top interior designers, understanding the principles of design and incorporating colour and texture, you can create a beautiful and inviting space that looks like it was designed not just by a professional but with your unique character as the inspiration. With the right guidance and a little bit of effort, you can create a home that you can be proud of which reflects your unique style and enjoy for years to come.